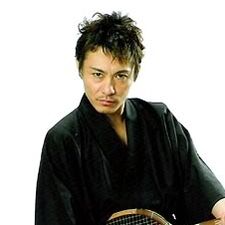 Ueshima Yukio (上島雪夫), born on March 26, 1961, is the director of the TeniMyu musicals. He has directed all of the
musical performances
up until the latest second season of Tenimyu.
In addition to his directing role, Ueshima also casts himself as the character Echizen Nanjiroh, the father of the main protagonist Echizen Ryoma. Motoyama Shinnosuke substitutes for Ueshima when occasions arise in which he cannot play his role.

After the first season, he takes the role as a supervisor for the second season of TeniMyu.